Venue Details: Kenneth Gordon Maplewood School
420 Seymour River Place
North Vancouver BC V7H 1S8
Canada
Have you read our updated COVID-19 policies? Please bring the following with you to class:
A non-medical grade face covering.
Something to sit on. CPR skills are performed at floor level, and we are unable to use any seating or props at our venues until further notice. Therefore, we ask you to bring a yoga mat, cushion and/or a folding chair to sit on.
A pen or pencil and notepad OR a smart phone with an app to type a few short notes into for an exercise in class.
We do not recommend bringing a baby with you. Please read the section on infants in

our COVID-19 Policies document

carefully, linked above.
Venue information
Parking: Free street parking
Washroom access: Yes
There is ample parking lot and street parking available.
Please enter the building through the main entrance. See the pictures for details. This door will be open for you.
The class takes place in the gymnasium. When you enter the building, head straight to the end of the hallway, and turn right. The gymnasium will be on your immediate left, you'll see us there!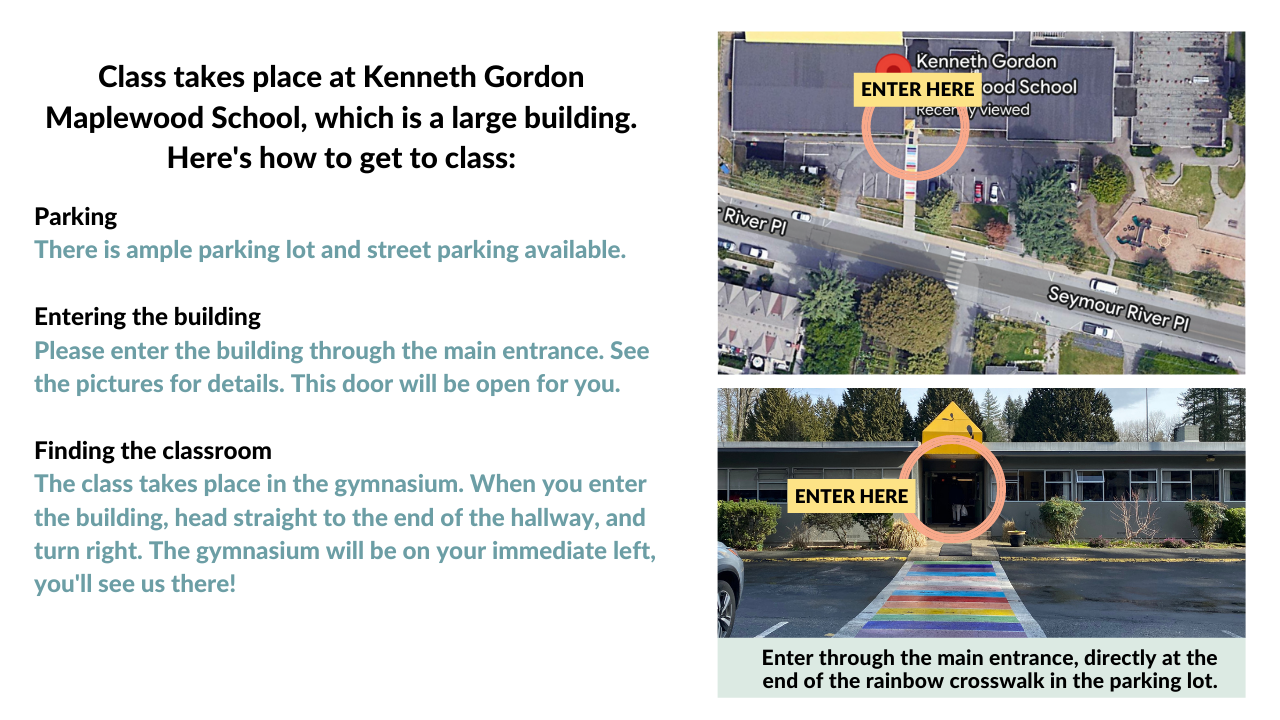 View upcoming events at this venue
Back to full calendar