YOU NEED
ESSENTIAL LIFESAVING SKILLS
LEARN FROM CANADA'S LEADING PROVIDER OF INFANT AND TODDLER-FOCUSED FIRST AID, CPR AND CAR SEAT SAFETY COURSES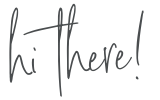 We're Holly & Jill: two sisters with a passion for child safety and injury prevention
Safe Beginnings First Aid is the leading provider of infant and toddler-focused safety courses in Canada. Since late 2016, we've trained over 10,000 parents, caregivers and professionals with essential lifesaving skills. We offer online courses across Canada, and in-person courses in the Vancouver, BC area (and occasionally beyond!)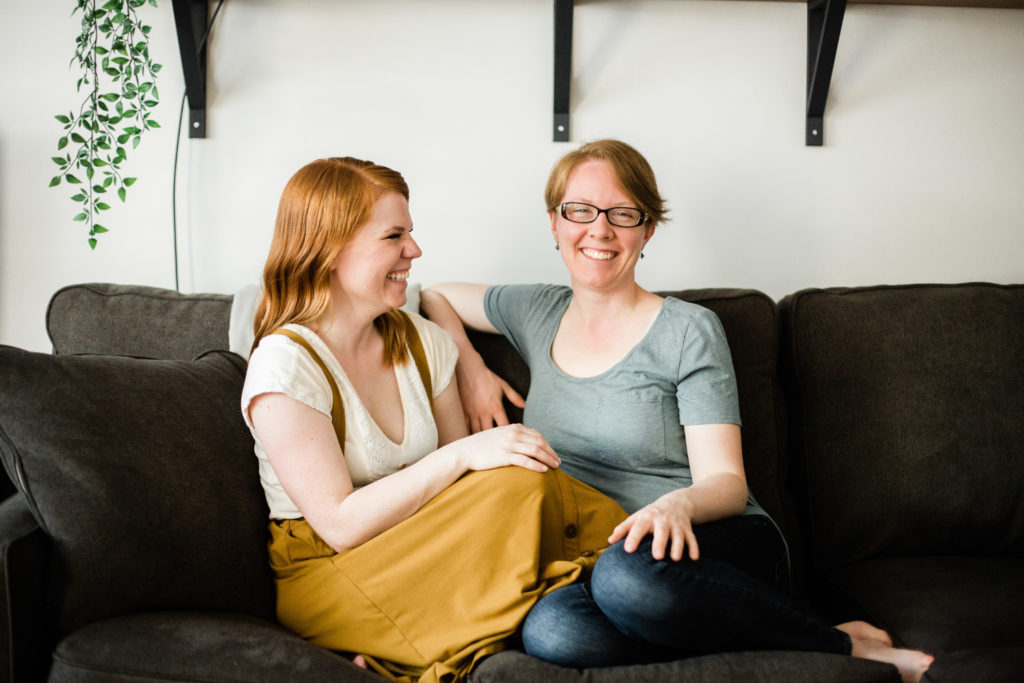 Our mission is to make lifesaving education accessible.
That's why we offer our courses both online and in-person.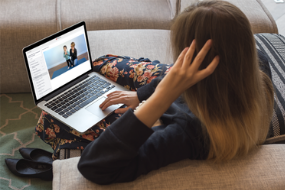 Our popular Infant/Child CPR, Choking and Injury Prevention workshop is available in a convenient online at-your-own-pace video-based course. Perfect for those who are unable to attend our in-person courses due to location, timing, physical reasons, anxiety or otherwise.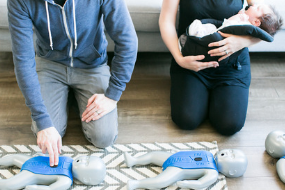 If you're in the Greater Vancouver, BC area, we offer public courses all across the Lower Mainland, Fraser Valley and Sea-to-Sky areas on a monthly basis. We also regularly tour the Okanagan, Interior, Vancouver Island and Sunshine Coast areas of British Columbia.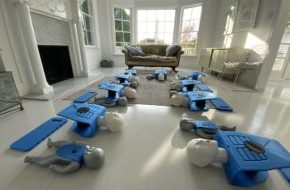 Feel more comfortable in your own environment? If you're in the Greater Vancouver, BC area, we have limited availability for private courses in the Lower Mainland, Fraser Valley and Sea-to-Sky areas. Host a course in your own space, and we'll bring everything to you!

We wanted a course that met our learning styles and my husband wanted to feel comfortable asking questions. We took a similar course from a different company while pregnant but realized that we didn't really feel empowered or like we knew anything. We had Holly come and do a private course in our home and it was incredible! She was engaging, made sure we knew what she meant, and tailored the course for us! I highly recommend Safe Beginnings; the peace of mind you'll feel after the course is totally priceless.
I attended this course a few months ago and found it very interesting. I learned a lot and was even able to bring my 5 month old along. Today my daughter ended up choking on some food and it surpised me at how easily I was able to stay calm pick her up and do what I was taught. The food was out in seconds and she was a littlw shook up but okay. I dont even want to think about what would have happened if I did not part take in this class. I always thought Iwas supposed to just tap their backs, thankfully I was taught the proper way. So again thankyou, tonight you helped me save my daughter. ♡
I have taken a couple CPR certification courses over the years but this one has definitely been the best when it comes to learning immediate practical (life saving) skills and resolve of just about any doubt i had regarding CPR. Regular courses are so great but still fail in comparison to this one if your specific concern is how to help babies/children in case of an emergency. This course cleared all the doubts I've had over the years re: infant vs toddler vs child cpr/first aid. I've never gotten such clear and effective answers to my questions before in other cpr classes so kudos to the instructors. Really recommend this one.
This course was so great! And it couldn't have come at a better time for us. After the course, we hadn't been home for more than 10 minutes, when someone started banging on our door...my husband rushed to answer and there on our doorstep was a neighbour...and she was choking!!! My husband immediately put to use the choking technique that Holly literally just taught us and was able to dislodge the item. He saved her life! Our neighbour was home alone and started choking so she ran outside and was banging on all the doors on our floor hoping someone was home. He said if she had come the day before he wouldn't have had the confidence to help her. Thank you Holly!!! From us AND our neighbour!!
My wife and I are grandparents and we do a lot of baby sitting of our 14 month old grandson who is very active and full of energy. We both found Holly's infant/child CPR course invaluable. Holly is very knowledgeable and presents the course in a way that is easier to understand. I want my daughter and my son-in-law to take this course the next time Holly brings this course to Penticton. I highly recommend this course to all parents and grandparents.
As a grandmother the 2-hour course was very very worthwhile - a great refresher from previous CPR instruction plus hugely insightful emphasis on age/size appropriate methods for the" littles". Highly recommended for everyone. Will probably repeat every few years and full +AED course would be a good one to take too.
As grandparents to a one your old and a second grandchild due in 3 weeks, this course was invaluable for our peace of mind. Holly is extremely knowledgeable and presented the course materials very well. Highly recommend her to everyone!
Jill was absolutely thorough and comprehensive. Extremely relevant information for new parents, experienced parents and grandparents! Thank you so much for the knowledge. Easily the Best 2 hours spent to protect our family and loved ones.
My husband and I are first time parents and heard great things about Holly. We live in downtown and chose to pick her in north van from the great reviews. We are so happy we got our training from her. She is very knowledgeable and professional and at the same time fun and personable. I particularly loved that she is a mother herself so she gave examples of things in the house we should be aware of and shared examples and stories of things her daughter has done that can be a risk. She flagged little things that we don't think of. I learned so much and feel as prepared as one can welcoming a little one into our world and home. I highly recommend her. Great class for couples and friends to do together.
Holly's 2 hour baby CPR course was excellent. I certified as a lifeguard in my teen's (about 20 years ago), so I thought that I would remember the basic first aid skills required to help in a first aid scenario. However, not only did I not remember some of the important skills, but things have changed(!!). Holly's course covers all of the key skills and allows you to try them out, so you get a sense of what it may be like to do it yourself. The information is useful and practical, and you can ask all the questions. Thanks to Holly, I am feeling much more confident about the pending arrival of our first-born.
We completed the CPR course today and left feeling confident with the skills we took away with us. Holly knows her stuff and is passionate about what she does. She teaches in a way that is straight to the point and easy to follow. I have already recommended this to my mom friends and will continue to do so!
We organized for a private class for 16 (mixture of new parents, expectant parents, & grandparents) and after having some difficulty getting an indoor space large enough we decided to hold it outside under some canopies in our yard. Holly was very responsive throughout the whole planning process on email, arrived on time, and was very personable and professional. Our group had a great time, learned tons, and came away feeling much more confident in our abilities to handle an emergency whether it was for an infant or an adult. I'd highly recommend Holly and Safe Beginnings. For us, booking a private session for a larger group made it much more cost effective for everyone.
The information that I learned at this course was invaluable. You'd be surprised at some of the things that you should/shouldn't do. Very clear instructions and encouraging atmosphere. I highly recommend this to anyone expecting a little one in their life.
My husband and I attended a course tonight and are so glad we did!! We learned so much and feel so much more prepared in case anything happened to our son. It was a warm, open atmosphere that was totally supportive for any of our questions! My husband also commented that he learned the proper techniques that were completely different from we would instinctively think to do for a infant, toddler, or child in distress! Would absolutely recommend to any new parent!
My husband and I took the course this past week at Buy Buy Baby in Langley. Holly was very personable and professional and covered a lot of relevant information in the 2 hours. I found her very knowledgable, often citing current research and standards while also drawing on her own experience as a mom. I had re-taken my WorkSafe BC OFA Level 1 last year but wanted something more focused on infant care as we are expecting our first soon. I'm really glad we took this course. I found the explanations really resonated for me and the practicality was appreciated. Holly went over and above, we received an email info package before the course so I didn't feel pressure to take notes and remember everything. I would definitely recommend taking this course!
We booked a private class for a group of friends and the caregivers of our children. The class was incredibly informative and gave us the confidence we needed to care for our children (and other adults!) in the scariest of instances. Holly's passion and depth of knowledge kept us engaged the entire class. Every parent or caregiver NEEDS to take this class! Could not recommend it more.