Venue Details: Kushala Yoga and Wellness
3032 St. Johns Street
Port Moody BC V3H 2C5
Canada
Have you read our updated COVID-19 policies? Please bring the following with you to class:
A non-medical grade face covering.
Something to sit on. CPR skills are performed at floor level, and we are unable to use any seating or props at our venues until further notice. Therefore, we ask you to bring a yoga mat, cushion and/or a folding chair to sit on.
A pen or pencil and notepad OR a smart phone with an app to type a few short notes into for an exercise in class.
We do not recommend bringing a baby with you. Please read the section on infants in

our COVID-19 Policies document

carefully, linked above.
Venue information
Parking: Free street parking
Accessibility: Ground level
Washroom access: Yes
Please park in the free, 4-hour street parking. The lot adjacent to the studio is reserved by another business, and we'd like to avoid our students being towed! Lots of street parking out front, across the street, on Williams Street, on Spring Street and on Electronic Ave surrounding the studio.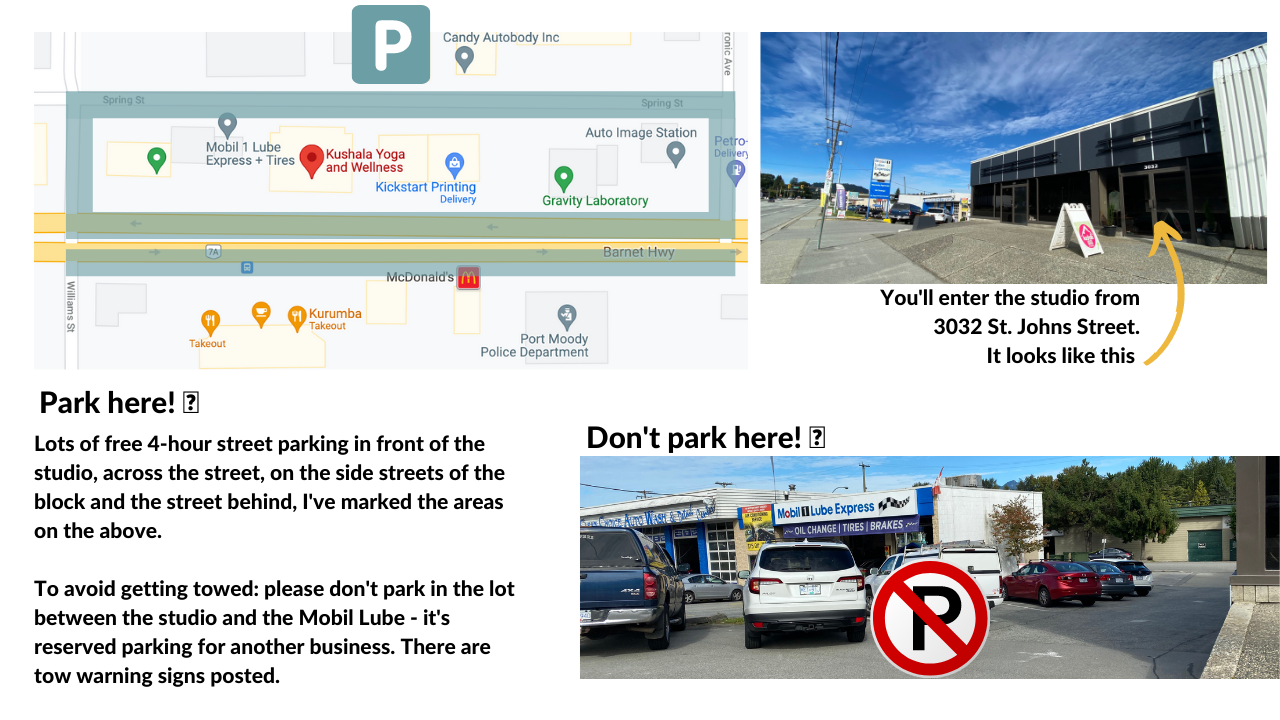 View upcoming events at this venue
Back to full calendar