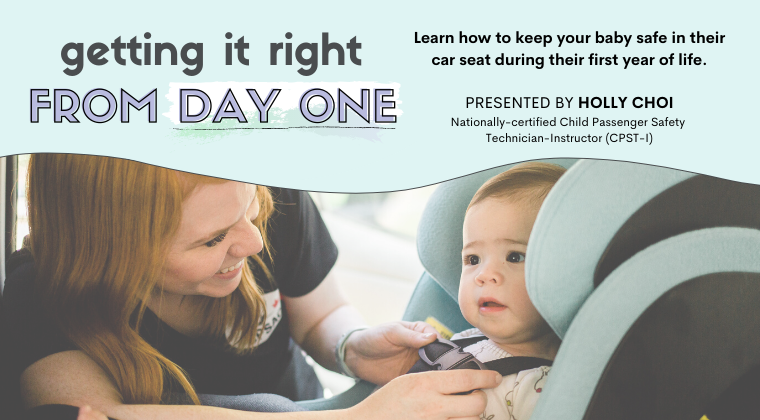 Getting It Right from Day One
Learn how to keep your baby safe in their car seat during their first year of life.
Presented by Holly Choi, nationally-certified Child Passenger Safety Technician-Instructor (CPST-I)
Becoming a parent for the first time is challenging and often confusing; with all sorts of contradictory information being given between the government, health care providers, friends and family.
Though installing car seats shouldn't be complicated, it can be an extremely daunting task for new parents, experienced parents and other caregivers.
This course is designed to help you de-mystify installing your car seat, clarify best practices and get you to a place of confidence regarding your child's safety in your vehicle.
Car seat safety doesn't have to be overwhelming
Motor-vehicle collisions are the leading cause of death for children due to unintentional injury. When used correctly, car seats can reduce the risk of fatal injury by 71%. Yet, misuse rates of car seats are estimated between 40-90%. 
Let's change that.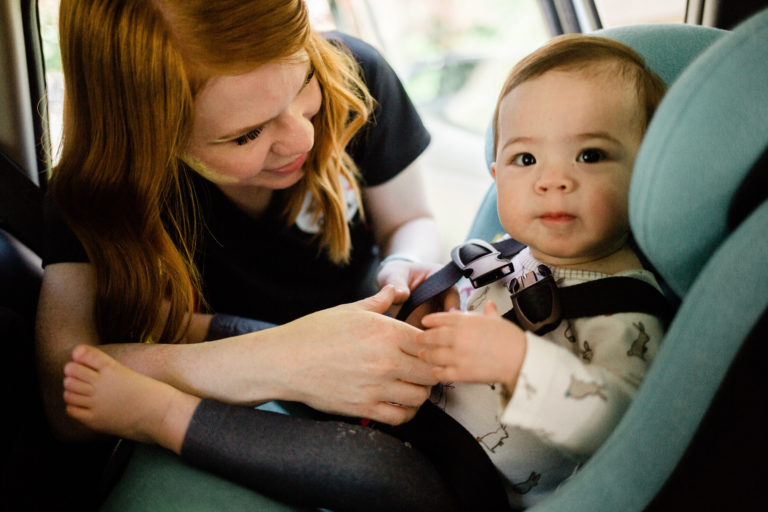 This course is designed to give you the confidence to transport your baby safely in their car seat.
This video-based course contains 6 Modules:
Best practice for your baby

Selecting a car seat

Deciphering your car seat manual

Installing your car seat

Getting the right fit for baby

FAQ

 
Taught by a nationally-certified Child Passenger Safety Technician-Instructor (CPST-I)


Learn the do's and don'ts of keeping your baby safe in their car seat during the first year of life


Access to downloadable resources and an exclusive Facebook group to get your situation-specific questions answered
At-your-own-pace learning with continuous support
In addition to the course resources and videos, students will have access to an exclusive Facebook group to get qualified answers from certified CPST-Is.
Car seats can get complicated, and we understand that. Our course resources were created to help de-mystify car seat safety and help you feel confident in your child's safety.
Feeling distracted? That's okay! With over 30 videos to work through at-your-own pace, the course can be paused and resumed at your convenience.
We recognize that not everyone's situation is the same, which is why we've created an exclusive Facebook group for students to connect with a CPST-I and get a qualified answer.
Get started today
Receive lifetime access
Frequently Asked Questions
Will I receive certification?
This course is designed to be an educational tool for caregivers and professionals and is not designed to replace the intensive 3-day national CPST certification training, and does not include certification. If you are interested in becoming a nationally-certified CPST who can perform car seat checks for others, please get in touch.
I live outside of North America, is this course right for me?
The information presented in this course is based on North American safety standards as does not apply to other regions of the world.
What ages does this course cover?
This course is designed to walk you through car seat safety during a child's first year of life. The course does not cover the use of forward-facing car seats or boosters.
Will you be making another course focused on car seat safety for older children?
Never say never!