Our monthly public courses are the most convenient way to learn essential lifesaving skills for your family.
Public Course Venues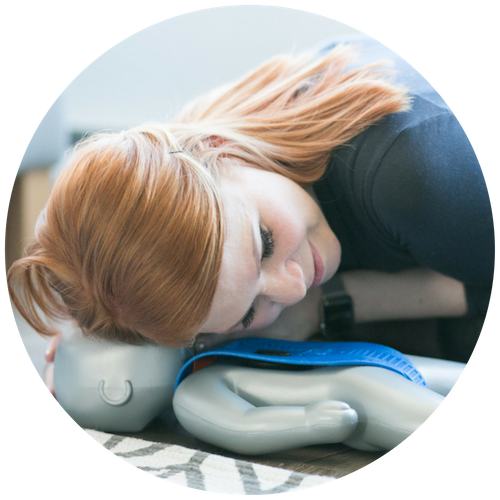 Here is a list of venues we teach at on a regular basis; or have taught at while travelling across BC. Unless noted otherwise below, we only teach our 2-hour course at these venues.
Pricing
Course
Pricing
Infant/Child CPR
$40-$45 + GST per participant, depending on venue
(2 hours, non-certification)
First Aid for the Infant and Toddler Years
$80 + GST per participant
(5 hours, CPR-C/AED certification)
CPR Recertifications for Midwives and Nurses
$40-$45 + GST per participant, depending on CPR level
Must show proof of prior certification.
CPR-HCP for Doulas
$80 + GST per participant
(7-8 hours, certification)
How to Register
All registration is online, through this website. If you already know which venue you want to attend, you can head directly to the registration page. If you're not sure where you'd like to take a course, check out our full public course calendar to see what date and location best fits your schedule.

Frequently Asked Questions
Are babies welcome?
In public courses, pre-mobile (not yet crawling) babies are welcome to join you. Our courses are breastfeeding-friendly. We cannot guarantee the safety of the venues for mobile children, and request mobile children do not join to limit distraction for other participants.
Which course is right for me?
Check out our courses page that explains the difference between all our unique courses.
Still not sure? Let us know what your needs are, and we're happy to recommend the best course for your current situation.
Upcoming Public Courses
[tribe_events_list limit="9″]
Excellent course and instructor, highly recommended!

Shaughnessy Chiara


January 10, 2018

I did a course with Holly this weekend. She is very knowledgeable and the class is very engaging. I really enjoyed myself and left feeling like I had learned a lot. I would definitely recommend the non-certified CPR/choking course to any parents or anyone who will be working or spending a lot of time with kids!

Bitsy Alexander


July 30, 2018

I just finished the Safe Beginnings First Aid corse with Jill. She was clear and concise. The corse was easy to follow. Enough practice was done throughout the class to allow for memory of the content to form.

Nancy Lane


July 27, 2017

Excellent! Highly recommend this class. Up to date information and baby friendly environment. Thank you.

Jasmine M Jones


December 16, 2018

So glad my husband and I took this course. Holly is an engaging instructor who is passionate about infant safety and was great at giving us time to practice techniques and understand the why behind what we were doing. Will definitely recommend this course to all my momma friends.

Lynn Duran


January 13, 2019

My husband and I took the course this past week at Buy Buy Baby in Langley. Holly was very personable and professional and covered a lot of relevant information in the 2 hours. I found her very knowledgable, often citing current research and standards while also drawing on her own experience as a mom. I had re-taken my WorkSafe BC OFA Level 1 last year but wanted something more focused on infant care as we are expecting our first soon. I'm really glad we took this course. I found the explanations really resonated for me and the practicality was appreciated. Holly went over and above, we received an email info package before the course so I didn't feel pressure to take notes and remember everything. I would definitely recommend taking this course!

Jessie Marie


January 22, 2018

My husband and I attended this course as expecting parents and found it very informative and useful. We would definitely recommend any new or expecting parent to take this course!

Brooke Loewen


October 18, 2018

Really enjoyed this class! Brought up safety risks and tips we wouldn't have thought of. Highly recommend.

Christina Ann


January 14, 2019

This course was extremely beneficial, and I encourage anyone who spends time around infants & children (all you aunties & uncles & friends) to take this course! Yes for safety for the little ones but honestly for your own peace of mind too! I feel SO much more comfortable knowing that I am now educated enough to be helpful and just know the right steps to take during emergency situations. I learned far more than just cpr - the instructor was so great! Highly recommend!

Carly Anne


December 12, 2018

This was a wonderful course! There was a lot of information to learn in two hours but Holly made it easy to understand and fun. I feel much more confident starting solids with my baby now! Holly also checked my car seat for me after the class and discovered it has a recalled part! I'm very happy I took this course.

Sarah Bos


November 15, 2017