Our monthly public courses are the most convenient way to learn essential lifesaving skills for your family.
Public Course Venues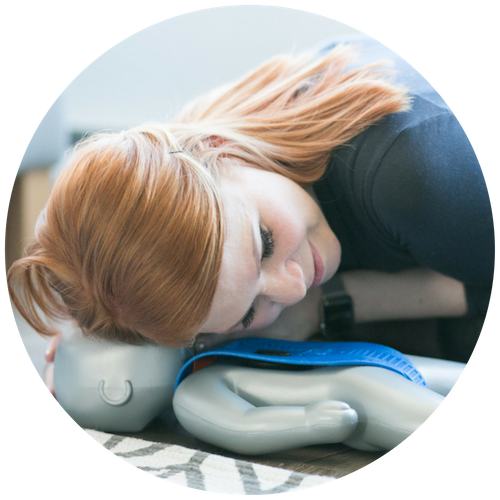 Here is a list of venues we teach at on a regular basis; or have taught at while travelling across BC. Unless noted otherwise below, we only teach our 2-hour course at these venues.
Area
Venue
Greater Vancouver
Burnaby – Yoga Spirit & Wellness (Holdom)
Chilliwack – Maternity Tree
Langley – buybuy BABY
Maple Ridge – EPIC Yoga & Fitness
New Westminster – MOVE Studio New West (Sapperton)
North Vancouver – Kahlena Movement Studio (Edgemont Village)
North Vancouver – Treehaus Teahaus
Port Moody – Kushala Yoga & Wellness (Suter Brook Village)
Richmond – Terra Nova Midwifery (Steveston)
Surrey – Community Birth Program (Panorama Village)
Squamish – Squamish Dance Centre
Vancouver – Bed Bath & Beyond (Broadway)
Vancouver – The Childbearing Society (Trout Lake)
Vancouver – Pomegranate Midwives (Hastings-Sunrise)
Vancouver – Westside Midwives (Kitsilano)
Vancouver Island
Courtenay – The House of Now
Nanaimo – Old City Midwives
North Saanich – McTavish Academy of Art
Sunshine Coast
Powell River – Elements Movement (Townsite)
Roberts Creek – Yoga by the Sea
Sechelt – Waldorf Ballet
Okanagan or Interior
Kamloops – Modern Nest
Kelowna – Malachite Midwives
Penticton – Purple Lotus Yoga
Salmon Arm – Namaste Yoga & Wellness Centre
Vernon – The Health Nest
Elsewhere in Canada
We've occasionally taught in Alberta and Ontario, but we do not have any future courses planned at this time. To provide everyone with the opportunity to take our unique course, we now offer our 2-hour Infant/Child CPR, Choking and Injury Prevention course online.
Pricing
Course
Pricing
Infant/Child CPR
$45 + GST per participant
(2 hours, non-certification)
First Aid for the Infant and Toddler Years
$80 + GST per participant
(5 hours, CPR-C/AED certification)
CPR Recertifications for Midwives and Nurses
$45 + GST per participant, depending on CPR level
Must show proof of prior certification.
CPR-C for Doulas
$80 + GST per participant
(7-8 hours, certification)
How to Register
All registration is online, through this website. If you already know which venue you want to attend, you can head directly to the registration page. If you're not sure where you'd like to take a course, check out our full public course calendar to see what date and location best fits your schedule.
Frequently Asked Questions
Are babies welcome?
In public courses, pre-mobile (not yet crawling) babies are welcome to join you. Our courses are breastfeeding-friendly. We cannot guarantee the safety of the venues for mobile children, and request mobile children do not join to limit distraction for other participants.
Which course is right for me?
Check out our courses page that explains the difference between all our unique courses.
Still not sure? Let us know what your needs are, and we're happy to recommend the best course for your current situation.
Upcoming Public Courses
[tribe_events_list limit="9″]
I took Holly's course at BuyBuyBaby in Langley today. What a great course! Holly is a fantastic instructor. She spoke clearly and in a way that everyone could understand. She was very thorough and used real life examples to help us understand what she was teaching. I have children of my own and work with babies/toddlers on a daily basis. I feel confident knowing I could help with CPR or choking on any person now. I also loved how she covered other safety topics like car seat safety and home safety. I highly recommend anyone who's around children to take this course!

Stacey Kosturos


December 13, 2017

My husband and I are first time parents and heard great things about Holly. We live in downtown and chose to pick her in north van from the great reviews. We are so happy we got our training from her. She is very knowledgeable and professional and at the same time fun and personable. I particularly loved that she is a mother herself so she gave examples of things in the house we should be aware of and shared examples and stories of things her daughter has done that can be a risk. She flagged little things that we don't think of. I learned so much and feel as prepared as one can welcoming a little one into our world and home. I highly recommend her. Great class for couples and friends to do together.

Tas Bhulji-Goel


March 8, 2017

I took Holly's 2 hour infant/toddler CPR course this past week and brought my 6 month old son with me. Holly was an amazing instructor that went over repetition and personal stories which helped to make the information memorable. I feel confident that I could help an adult or child who was in need of CPR or choking. Many different scenarios were brought up in the course as well as other safety aspects including prevention of poisoning, burns, baby sleep, car seat safety which I'm thankful to have learnt!

Thea McNaught


April 28, 2018

Great course. I've taken a lot of first aid courses over the years and found Holly's teaching style to be much more memorable and relevant. The way she explains things and breaks it down is straight forward, tangible and appeals to your common sense, she also gives you cues to help you remember! Loved the course and even better loved that it was at home with friends!

Alli Rock GC


June 8, 2017

We booked a private class for a group of friends and the caregivers of our children. The class was incredibly informative and gave us the confidence we needed to care for our children (and other adults!) in the scariest of instances. Holly's passion and depth of knowledge kept us engaged the entire class. Every parent or caregiver NEEDS to take this class! Could not recommend it more.

Aleisha Bordignon


January 22, 2019

I have taken 2 different CPR courses with Jill and she is a funny, engaging and compelling instructor who knows how to clearly present her material. Thanks also for the theory, visual demos, and hands-on practice - you made sure we got it right before we left! Always a great teacher, thanks so much! 🙂

Rhiannon Bryant McKech


August 26, 2017

I attended this course a few months ago and found it very interesting. I learned a lot and was even able to bring my 5 month old along. Today my daughter ended up choking on some food and it surpised me at how easily I was able to stay calm pick her up and do what I was taught. The food was out in seconds and she was a littlw shook up but okay. I dont even want to think about what would have happened if I did not part take in this class. I always thought Iwas supposed to just tap their backs, thankfully I was taught the proper way. So again thankyou, tonight you helped me save my daughter. ♡

Treffendel Toth


December 12, 2017