In summer months the interior of your vehicle may reach some pretty extreme temperatures. Anything inside the vehicle, including your car seat and its buckles, can be hot enough to burn a child.
First off: thank you to Jessica from Little Bum Coolers for her willingness to gift me a Little Bum Cooler for review. As always, I am not one to recommend a product without trying it first. Here are my tried-and-tested thoughts:
Summer weather is either here or quickly approaching in many areas across North America, which brings us a whole series of safety considerations when it comes to babies and toddlers. Hot car seat buckles and overheating are two concerns that many parents face on a yearly basis.
Our family owns two vehicles, one that I can start AC from with an app (honestly, a dream!) and another that I can't. While my fancy-AC car is electric, my other vehicle is a gas-powered car – which means to cool my car, I'd need to idle it, and that's heavily frowned upon where I live.
Additionally, even with AC on, it can take a WHILE to cool a car down on a really hot day. But even if you DO have an electric car with remote cooling options, what happens when you're running errands and you don't have time to cool the car and car seats back down? Enter the Little Bum Cooler.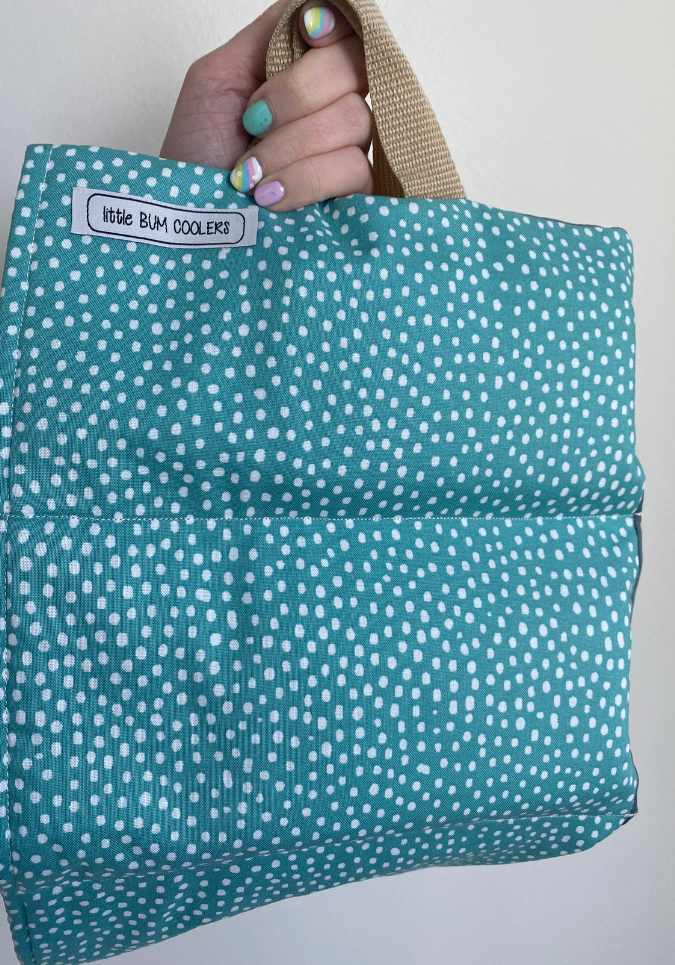 What is the LBC and how does it work?
The Little Bum Cooler (LBC) is a practical, portable tool that can be used to keep your little one's car seat cool while on the go.
It is a specially designed fabric 'container' that holds 5 icepaks (sold separately, but can be purchased for about $1 at your local dollar store or Walmart).
To use, you fill the pockets in the LBC with your 5 icepaks. The whole unit then goes into your freezer overnight, and when you head out the next day, you take it with you! If you know your car is going to be hot before you go, you can put it in your seat about 20-30min ahead of time to cool your seat off, or otherwise take it with you and place it in the seat in between errands to keep the seat cool for your child.
The LBC is made with specialty water-resistant fabrics to limit the chance of condensation forming in your seat from the icepaks.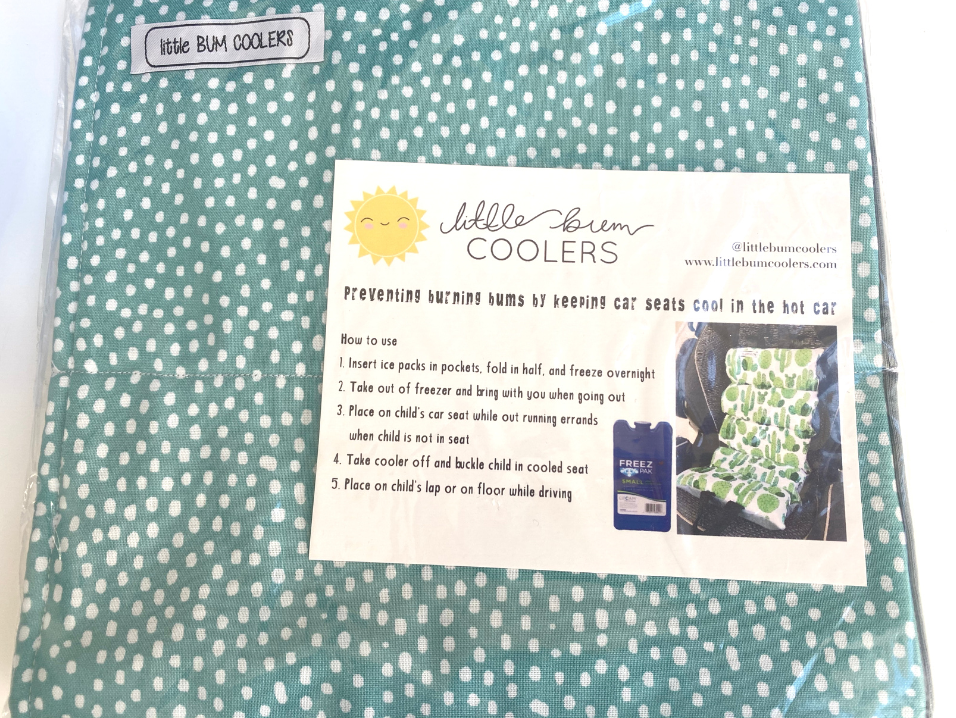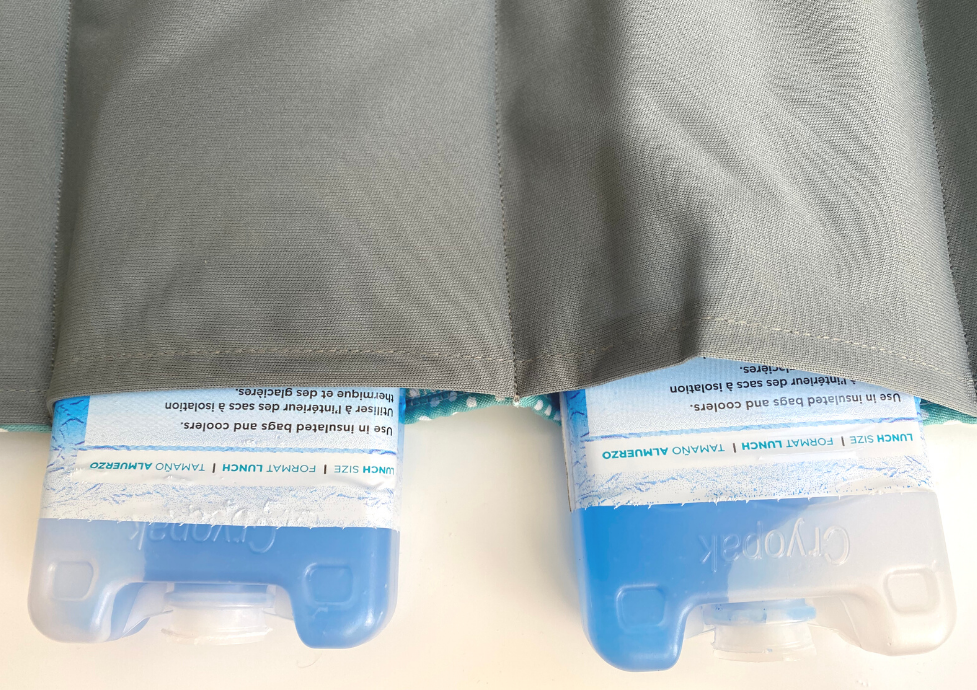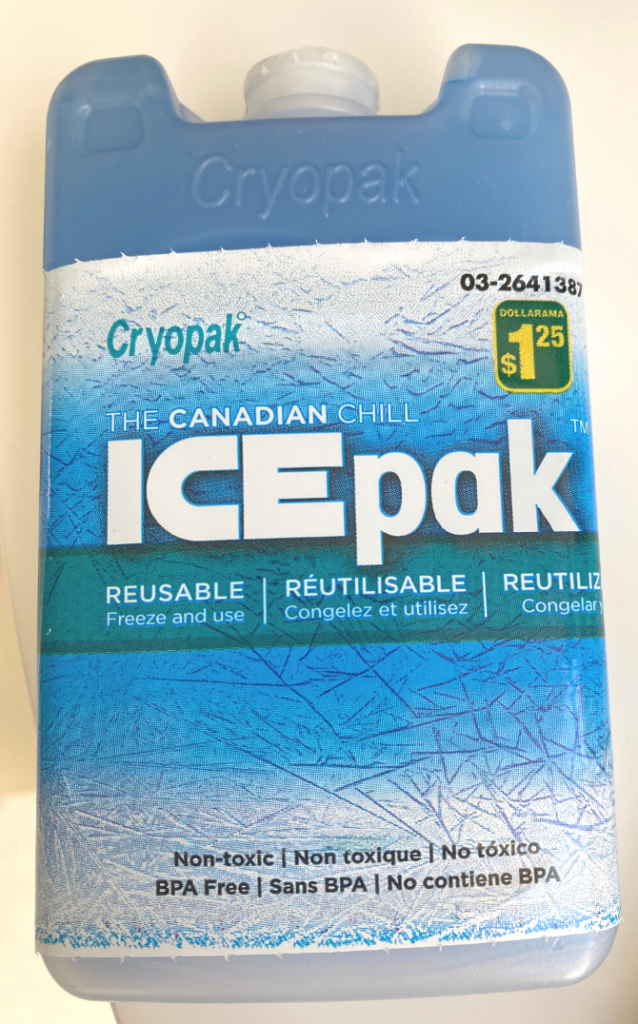 We purchased 5 icepaks at our local dollar store for use. Bonus: you can use them for other things down the road when you're out of the car seat stage.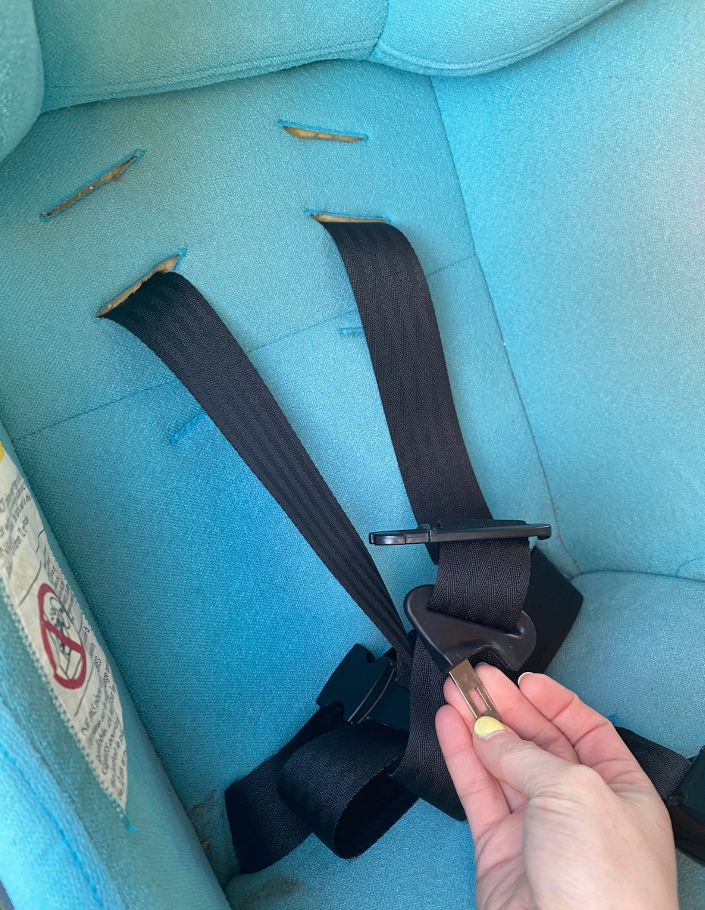 I've experienced hot buckles with my own kids a number of times so far, especially as babies in onesies or as toddlers wearing shorts.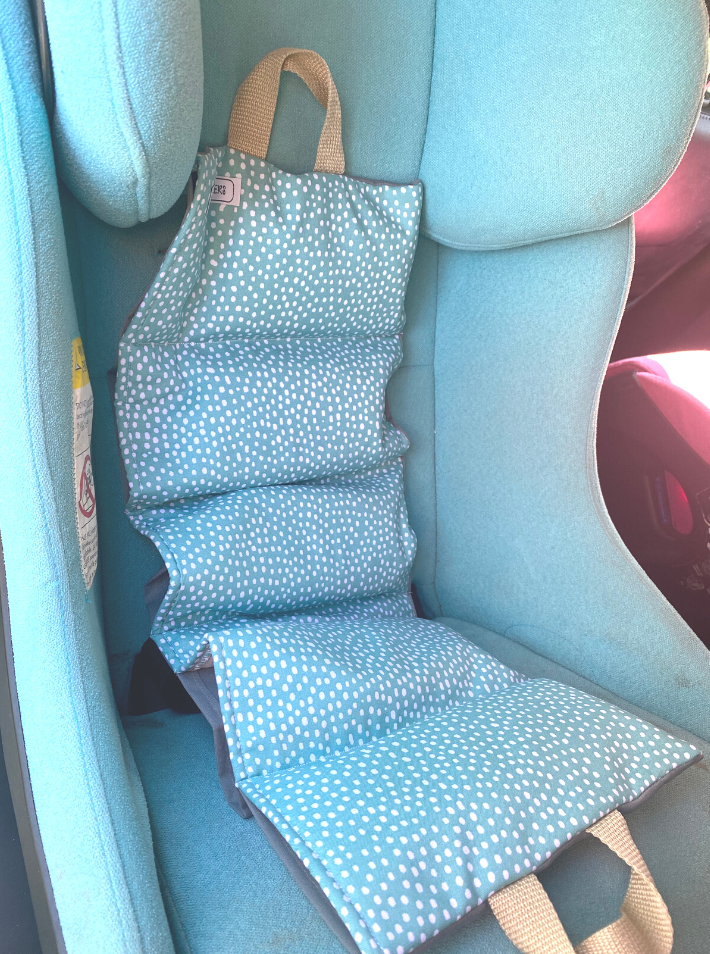 The LBC is simply placed in the seat when not in use to keep the seat and buckles cool.
I will be using my LBC this summer when out running errands with my daughter. Having experienced hot buckles with my daughters first-hand, I know this is a tool that I want in my parenting toolkit. My daughter commented how nice it was to have a cool seat the other day when I picked her up from daycare. She'd been playing in the sun for an hour, was quite sweaty, and thrilled that her seat was pre-cooled. In her words, "I like it, mama, my car seat, cold!"
My specific safety note as a CPST-I: Anything loose in the vehicle can become a projectile in a crash. These should be stored in your closed hatch or trunk when driving to avoid them from entering the vehicle cabin and causing injury in a crash; and only used when the vehicle is stopped and the car seat is unoccupied
For more information on Little Bum Coolers, visit their website, here.