Keep kids safe in car seats, boosters and seat belts.
Car Seat Tech (CPST) Training Course
Our Spring 2020 CPST Course date is now posted for registration! Full details below.
UPCOMING COURSE
North Vancouver
Friday, April 24 – Sunday, April 26, 2020
Classroom Schedule
Friday, April 24, 9:00am-5:30pm
Saturday, April 25, 9:00am-5:30pm
Sunday, April 26, 9:00am-1:00pm (+ see clinic hours below)
Clinic Schedule
April 26, 2:00-5:30pm
Course + Clinic Location
Capilano Community Services Society
600 West Queens Road (North Building)
North Vancouver, BC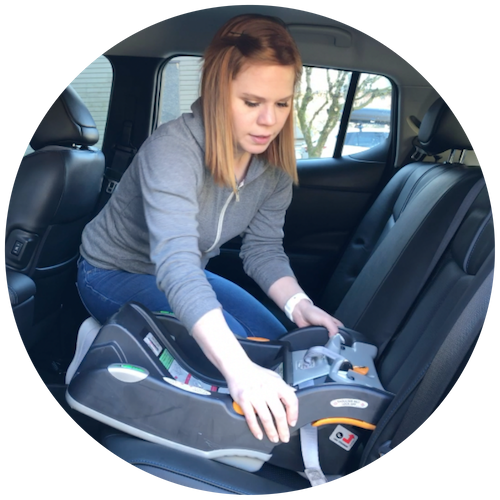 100% attendance is mandatory for both the classroom and clinic portion. Most students find they need a certain degree of physical dexterity to do this work, though skilled technicians are able to coach parents without ever touching a seat.
Nursing, non-mobile infants are welcome in the classroom portion of the course.
This course is perfect for:
emergency services personnel
nurses, midwives, and doulas
family support workers
baby and child retailers
child care providers
community volunteers
parents
Many who take this course find rewarding volunteer opportunities in their community helping parents and caregivers. Some even earn tips!
Successful completion of the course comes with a 3-year certification with the Child Passenger Safety Association of Canada and 3 years of insurance when working as a volunteer (either with other CPSAC volunteers, with another organization, or when volunteering independently). You will receive your course manual and a supply of triplicate check forms.
Duration
3 days / 22-24 hours
Resources
Child Passenger Safety Technician Manual (CPSAC), a supply of triplicate inspection forms
Course Fee
Public courses: $260 + GST per participant
To register, a full payment of $260 + GST can be made, and 50% is refundable if you should you need to cancel (deposit is retained).
Certification
Child Passenger Safety Technician (CPST) with the Child Passenger Safety Association (CPSAC), Valid for 3 years