Keeping kids away from poisons is an ongoing struggle. In fact, keeping them away from just about any harmful objects or substances is an ongoing struggle. Ally is a functional and beautiful way to do just that.
First off: thank you to The Ally Co. for their willingness to gift me an Ally for review. As always, I am not one to recommend a product without trying it first. I've had the Ally in our home for a few weeks, and here are my tried-and-tested thoughts:
Ally is a functional and beautiful solution to the age old problem of keeping kids out of your stuff. It's also a Canadian, women-owned small business and as someone who also runs a Canada, women-owned small business, I'm here for it.
This beautiful box can be used for all sorts of items you'd like to keep locked up. But today, we're going to talk about how it can help us prevent poisoning for our little ones.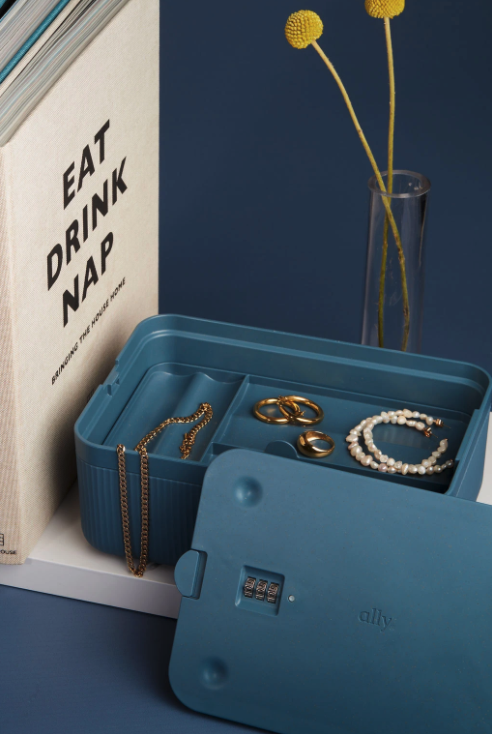 What can I use the Ally for?
Just about anything. For me, our kitchen storage space is proving to be at a premium these days. Storing medicines in our kitchen cupboards isn't cutting it, and my first aid cabinet is also full. When I saw this product I jumped at the opportunity to check it out because it's such a stylish solution to my medicine storage problem – meaning I don't care if it's on my shelf. It looks gorgeous. And most importantly, my kids can't get into it.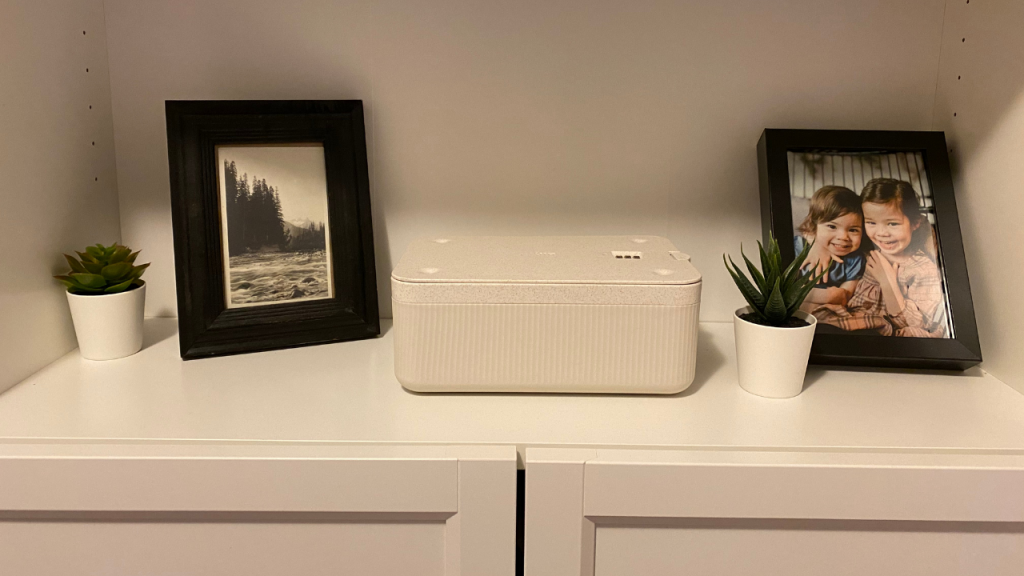 The Ally is made up of three pieces:
A lid with a 3-digit lock code. You can change this code to something easy to remember and reset it down the road if needed (just don't forget what your code was, or you'll be locked out. Pro tip: keep it in a note in your phone.) The lid is also airtight.
A removable tray. Depending on what you're storing in here, it may or may not be needed, but it can help when organizing smaller items.
The main container area with silicone grips on the bottom to keep it in place and allow for easy stacking.
The whole container itself is 9.25" x 6" x 3.5" which can accommodate a surprising amount of things.
At the moment the container does come in this one size, but for everyday items that you'd lock up (valuables, medicines, edibles, batteries, sharps) you'll have plenty of room. Because they're stackable, you could get a collection.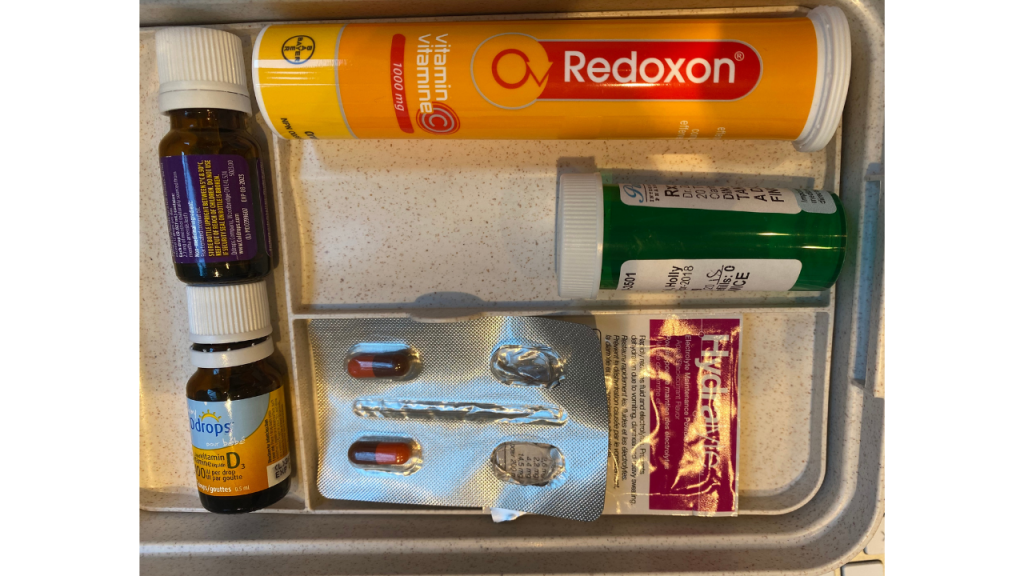 Photo: With the tray inside the container. If you have some smaller items you'd like to keep separate/on top, this is a great solution.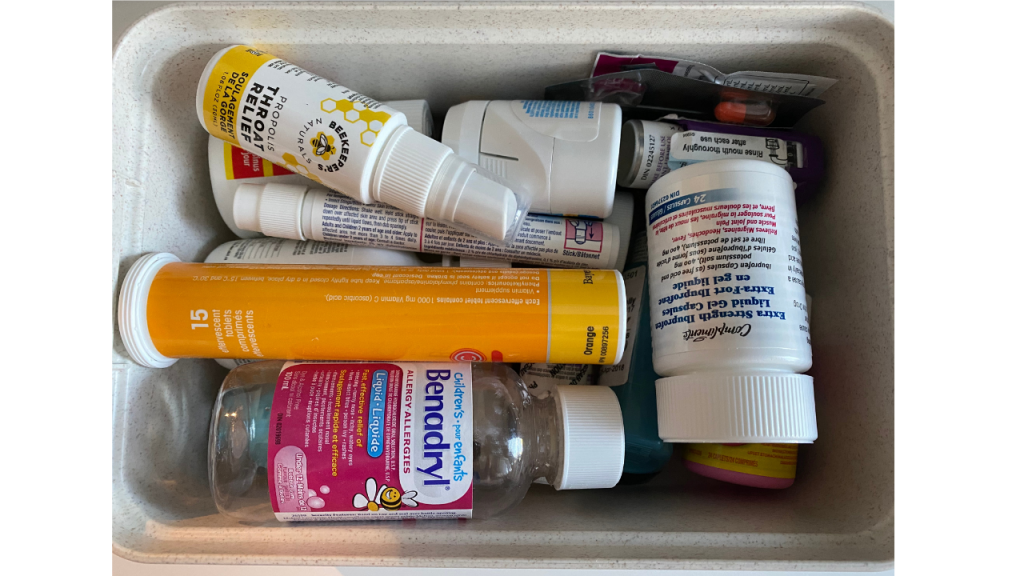 Photo: With the tray removed. You can stash a large number of items in here. Here I have almost all of our common medicines and supplements, I have about 15 items in here.
Why this when there's other lockable solutions?
The Ally was originally conceived as a way to safely store cannabis edibles. If you're thinking, "wait, what?" – hold on a moment: here in Canada and MANY of the US States, cannabis is legal. Regardless of your opinion on that, here's what I know to be true as a safety professional: millions of
parents use cannabis
, and it needs to be kept safely away from kids.
Kudos
to The Ally Co. for recognizing that. However, because that was the original intended use of this product, it's made out of food-grade, BPA + PVC-free plastics. It's fridge and freezer safe, and locks in scents. If you are using cannabis, then these things may be very important to you. If you're not, well, maybe they're not. Regardless of what you use it for, we can agree it's a beautiful and practical solution to keep kids away from things they shouldn't have their hands on.
If you're looking for a stylish yet very effective way to keep little hands out of poisoning hazards, the Ally is a wonderful solution. Babyproofing your home CAN be done in attractive ways, and the Ally is one of the products that can keep your minimalist aesthetic dreams alive and well, while keeping your kids safe, too. The Ally retails for $95 CAD/$85 USD.
To learn more about Ally, visit their website, here.